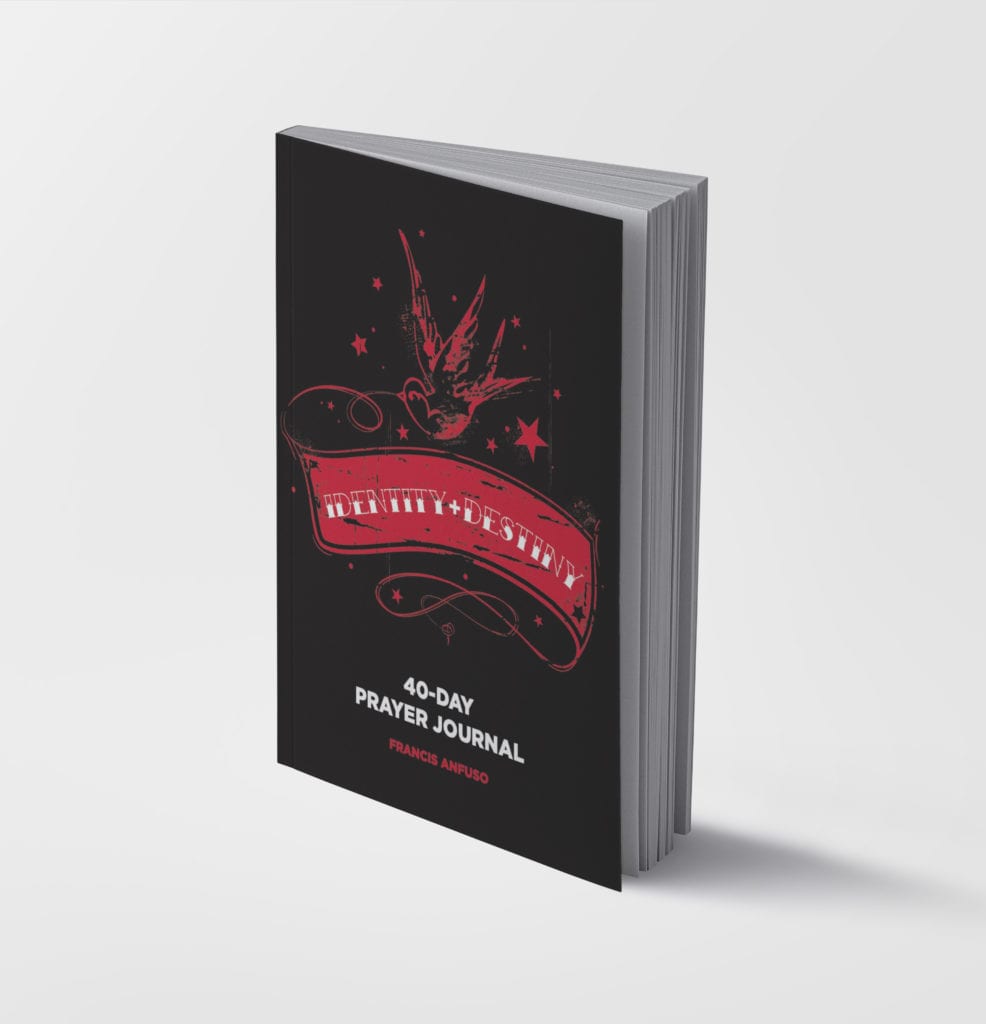 Identity + Destiny 40-Day Prayer Journal
Buy the Book View Book Excerpt
The first step in fulfilling your destiny is finding your identity, and only God knows the answer to this question. My true identity is who He created me to be. My ultimate destiny is what He has called me to do.
We can't experience the convergence of our identity and destiny if we continually give into convenience. Convergence happens only when we whole-heartedly follow the road God chooses. A life worth living must be fully abandoned to Jesus—one that makes God smile and the devil tremble.
Getting to know God, to embrace Him as Lord, and to respond well to His direction—that's the goal. Let God determine what your life should look like and you will never be disappointed. Knowing that He will never fail you, that He will always love you, and that His abundant life is better than anything imaginable—that's the reward.
In our natural life we will only see what we are willing to focus upon. But … "In prayer there is a connection between what God does and what you do." Matthew 6:14 (MSG) It is in prayer that God helps us understand Him in fresh ways and deeper levels. We connect with Him and He unlocks His kingdom within us.
Inside this 40-Day Prayer Journal you will examine areas of life that will call for new focus and connected prayer. In so doing, you will experience the endlessly delightful relationship He promises.